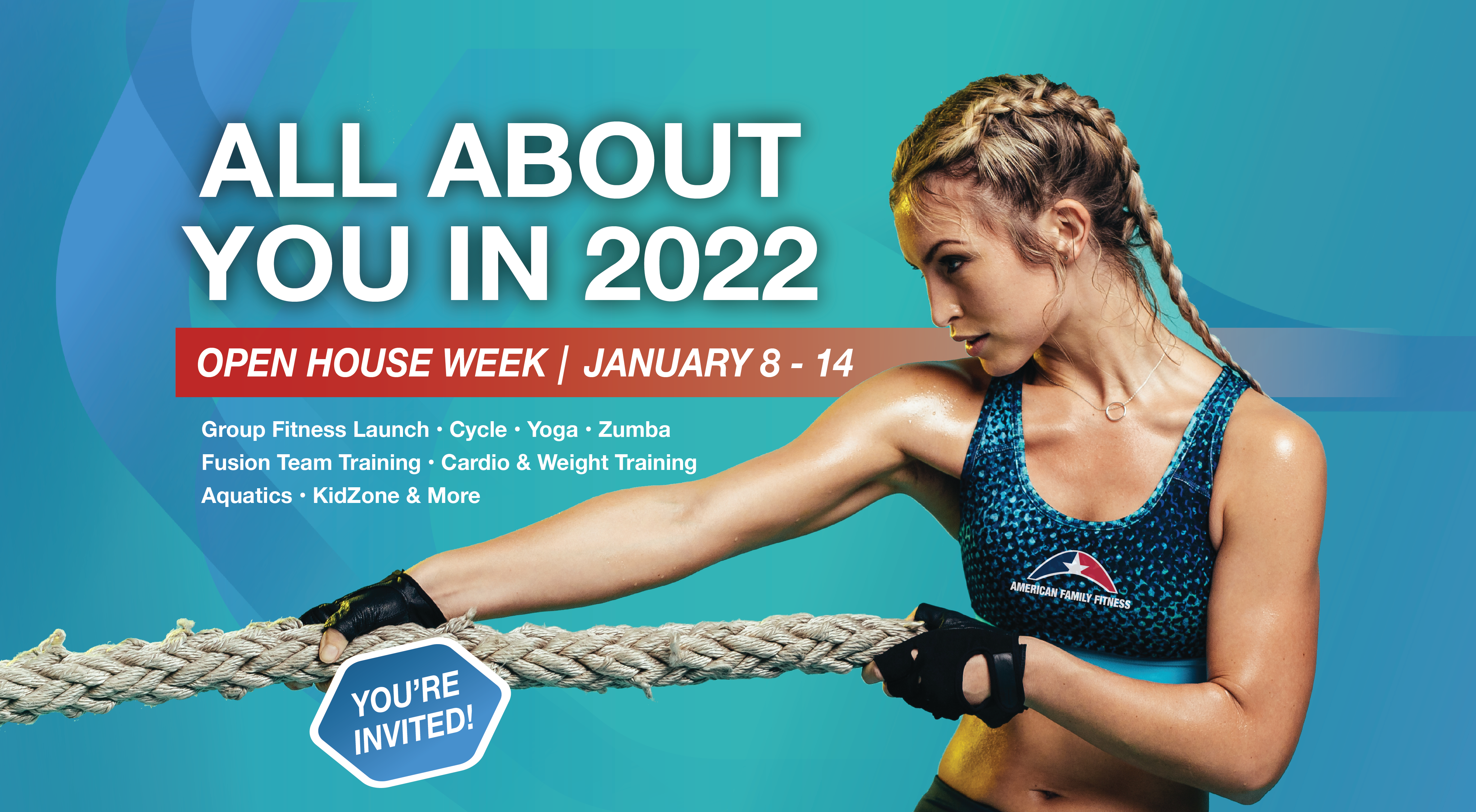 Download Your Free Guest Pass
Get access to all nine locations during Open House Week, Saturday, January 8 through Friday, January 14! Enjoy the latest program releases for MOSSA Group Fitness, Freestyle, Cycle, Yoga, Zumba, Fusion Team Training, Cardio & Weight Training, Aquatics, KidZone & More!
Your Free Guest Pass Grants You Access to All Nine Clubs Conveniently Located Throughout Richmond, Fredericksburg, and Williamsburg.
American Family Fitness
COLONIAL HEIGHTS
501 East Roslyn Road | Colonial Heights, VA 23834
(804) 520-7000
American Family Fitness
Fredericksburg
10020 Southpoint Parkway | Fredericksburg, VA 22407
(540) 898-6111
American Family Fitness MECHANICSVILLE
6337 Mechanicsville Turnpike | Mechanicsville, VA 23111
(804) 569-1600
AMERICAN FAMILY FITNESS
VA CENTER COMMONS
10101 Brook Road Ste. 100 | Glen Allen, VA 23059
(804) 261-1000